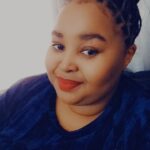 Location
Education
N
National Diploma: Information Technology
2010
National Diploma: Information Technology (Support services)
Work & Experience
C
Complaints receptionist
01 November 2018 - 30 April 202
Independent Police Investigative Directorate
KEY RESPONSIBILITIES: Receptionist management Attending to clients, both internally and externally. Consulting with Walk-in complainants. Capturing and closing criminal cases on Flow Centric. Arranging meetings for the provincial Compliance Forum. Compiling reports for the Deputy Director Arranging meetings for the Principal Investigators Recording minutes for supervisor's meetings. Responsible for archiving closed files both electronically and manually. Responsible for retrieval of files upon request. Assisting in travel arrangements for IPID investigators
A
Admin Clerk
02 February 2015 - 31 October 2018
KEY RESPONSIBILITIES : Accurate recording of cases and safe keeping of CDs Complete all the necessary forms in court as per Code clerk of the court and ensure that relevant registers are completed (warrant register, compensation fine register) Draw ICMS report for preparation of the court roll Ensure daily if statutory provisions are correctly quoted in the J546 court book when writing cases. Keep and maintain court logbook daily. Ensure that prosecutor receive cases a day before it is due in court. Safe keeping of the court documents. Ensure that a proper filling system is maintained Executing all the court orders reflected on the J546 and J15. Updating ICMS Processing and closing of court books as per code clerk of the court. Perform any administrative duties as and when assign to by supervisor or Administrative Officer/Office Manager.
S
Switchboard operator
03 March 2014 - 31 January 2015
Dept. Of Correctional Services
KEY RESPONSIBILITIES: Ensure proper maintenance of the switchboard equipment. Receiving and transferring calls to other individuals. Opening and closing telephone accounts on monthly basis. Creating new telephone accounts. Printing of telephone accounts and distributing them to officials. Keep the telephone list updated. Receiving mail and parcels from the courier. Make bookings of collection of parcels from the courier. Record and maintain the register for security purposes Logging calls to report telephone faults to the supplier.