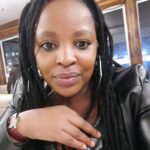 About Candidate
Good day Hiring Manager
I am very interested in applying for Receptionist/Admin position
I have Inbound and Outbound Call Centre Certificate.
(Skills) I have  telephone  etiquette skills.
+ Ability to work under pressure etc
+Profession office conduct.
+Anger Management etc…
Secretarial and Office Administrative Certificate
(Skills) Time Management.
+Business Communication Skills.
+Records Management (Filing) etc..
I have an experience dealing with client services matters on a daily basis,technical knowledge on Ms Word,Ms Excel,Google Cloud,Powerpoint, Typing, Internet  etc…
Also I'm done  Human Resources Management and Hotel Management (online short courses) at E-Learning College
I have a positive attitude. I'm available immediately  and willing to relocate, also have covid 19 vaccine certificate.
It would be a sincere pleasure to hear back from you to discuss this opportunity.
Kind Regards
Nobubele Ndevu
‪0614620103
Location